The Organizer Helps Keep Your Tasks Organized
The ClearContext Organizer provides a number of different ways to view and easily organize your tasks in Outlook. Views for managing by Date, Project, Category and Recent are provided. In addition, views for upcoming and completed tasks and appointments by week are available in the Weekly Planner and Review Completed.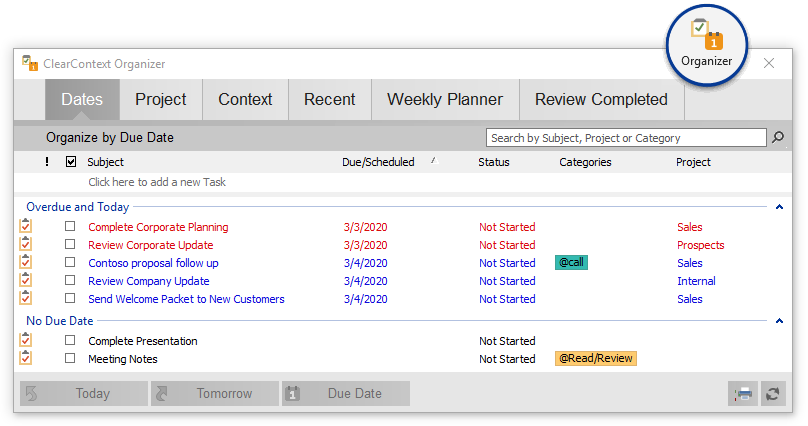 Use the Organizer button in the toolbar/ribbon or from the Dashboard to launch the Organizer.

Select a tab on the top of the Organizer to view tasks in they way you would like to manage them
Select one or more tasks, and either press one of the buttons on bottom or right click to change the desired attribute for the tasks.