ClearContext has partnered with Michael Linenberger,
author of best-selling book Total Workday Control
Two products offered to implement MYN in Microsoft Outlook - that work even better together!
The MYN Views product implements the Outlook views needed for MYN, and ClearContext increases your productivity in dealing with emails, to-dos and projects. When used together, ClearContext also configures itself to best operate with the MYN system recommendations.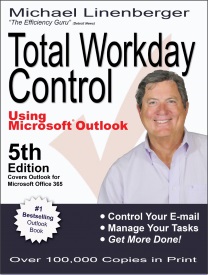 Download Free Trial
ClearContext Add-In.
Take control of your Inbox.
The ClearContext Outlook add-in, as demonstrated in Total Workday Control, is a comprehensive solution for managing your busy work day in Outlook.
Featuring one-click filing, turning emails into actions, and powerful management of your tasks by Project, ClearContext works hand in hand with MYN to take control of your Inbox.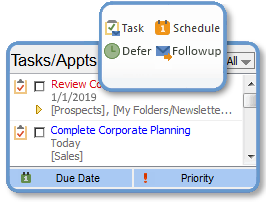 MYN Views.
Easy installation of views for MYN in Outlook.
Automatically configure the views you need to start efficiently managing your workday.
The To-Do Bar is configured to match the MYN task management methodology. In total, ten new views are added to Outlook; all following the MYN e-mail and task management principles documented in the book Total Workday Control. The views are added to Outlook in one step, and the views can also be restored easily if they need to be repaired.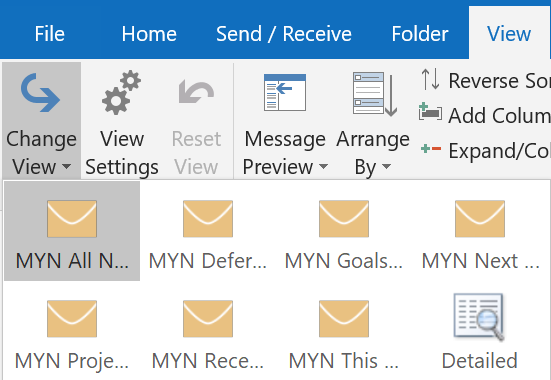 Why use ClearContext with MYN?
A Superior E-mail and Task Management Methodology
Michael Linenberger's #1 best-selling Outlook book, Total Workday Control Using Microsoft Outlook, provides a powerful and effective Outlook task and email management process. The Master Your Now methodology, provides the process for getting your work done with use of the Outlook views and concepts such as task scheduling, Urgency Zones and Processed Mail, while ClearContext automates and streamlines many of these MYN workflow practices.
ClearContext makes it easy to implement MYN
Direct benefits include the ability to create tasks and appointments from emails for use with the MYN system and views, Project assignments which automatically follow email conversations, and one click filing to the Processed Mail folder. Additional capabilities include Followup, which automatically tracks needed replies, and additional organizational features such as the Dashboard and Organizer.
The MYN System Really Works
Many people using this system say that is the first time they have ever been able to use the Outlook task system effectively, as evidenced by many positive reviews on Amazon for the Total Workday Control book. MYN Views expedites the setup process to get started right away, and ClearContext make Outlook more productive with MYN.
Download Free Trial