MessageContext: See the whole conversations and related items in Outlook
MessageContext provides a complete picture of the current item you are viewing. Open MessageContext to view all messages in the current email conversation as well as tasks and appointments generated from that conversation thread. The MessageContext is integrated in all messages, tasks, and appointments; expand it by pressing + at the bottom of the item.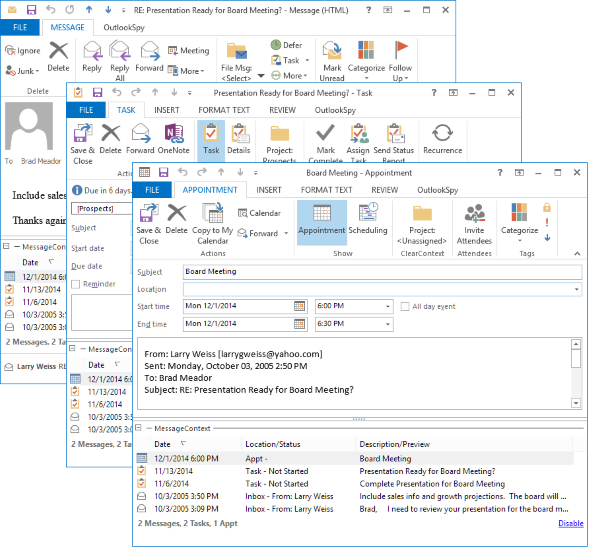 Double-clicking an item in any MessageContext list will open it if it is available.
The MessageContext can be enabled/disabled for each type of open item window via ClearContext > Options > UI/Toolbar.